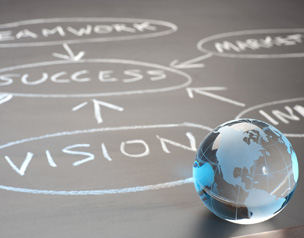 The power to make
a difference.
The world was a very different place when Eldor entered the electrical contracting business in the late 1970s. This was before the PC, cell phones, server farms, distributed I&C systems, and the entire digital revolution. To say that the nature of energy demand and the electrical contracting business have changed is an understatement.
Eldor has stayed ahead of the curve in our continually evolving industry through a conscious process of investment – both in our physical resources and our people. In fact, this process is integral to sustaining our corporate mission.
Our Mission Statement: Eldor continually strives to provide our clients with the highest quality of workmanship while operating in a safe and timely manner, and with conscious respect for their bottom line. Our continued ability to fulfill this mission is directly attributable to maintaining and refining the skills of the Eldor Team: our staff of highly trained electricians and professional office personnel. We grow both individually and as a company by:
Continuously soliciting feedback from our clients on improving our operations
Providing the Eldor Team with a complete and competitive package of benefits to ensure a secure environment for them and their families
Nurturing a team environment that emphasizes mutual respect and cooperation
Challenging each member of the Eldor Team to maintain and apply their talents to the fullest
Provide our clients and employees with the safest work environment we can possibly achieve
For more than three decades Eldor has grown its resources and capabilities in pace with emerging technologies, increasingly complex energy demands, and the growing importance of renewable energy resources. It provides the power we need to make a difference for our clients.