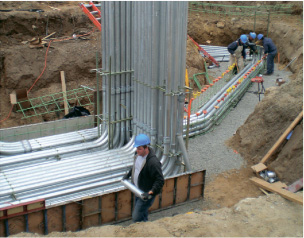 We value a challenge.
Success in handling complex projects under difficult conditions is certainly a source of pride, but its true value comes in what we learn from the challenges we accept.
Eldor's owners have more than 70 years of combined experience gained across an exceptionally broad range of service segments. From power plant construction, to fiber optic communication, historic restoration, and transportation infrastructure, we apply our engineering resources and real world experience to delivering solutions that optimize efficiency and performance while reducing overall costs. With every project, our focus is on doing it faster, doing it better, and doing it right.
We group Eldor's electrical contracting experience into six broad categories. We invite you to explore each to learn more about our capabilities, and review the successful completed projects in our gallery.